Toolbar Launcher for Sketchup Pro Software
Buttoncommander is a Productive Toolbar Creator and Toolbar Launcher for Sketchup Pro Software and Other Windows Applications. If you are a Professional that is always engaged in designing, you require the toolbar launcher. It works well with SketchUp pro software. It can also with a modern Windows operating system such as Windows 10. This system works differently. It is dynamic and different from other models that are known to be static. With this system, you would the toolbars always very close to the mouse pointer. To dictate objects, you can use the middle mouse button and the toolbars will follow the toolbar launcher automatically. Working with the onscreen keypad, you can achieve a better result. Because it is dynamic, it is user-friendly and you can achieve a faster result for whatever project you are doing.

Because it is faster, it can save you plenty of time when you put it into use. You can spend more of your time painting and this leads to more output. The SketchUp automation software tool and SketchUp Pro software, you can complete most of the painting in a fraction of what you usually spend to do it. This is the best and the most productive tool in the hands of engineers and designers.

There are lots of features that make the new automation tools the best in the industry. It facilitates all the painting, designing or drawing work you do with. Furthermore, it makes for better workings flow. Most importantly, because of the dynamism, you drastically reduce movement. This means that all the movement in the system will increase by at least half of the speed. You are going to be more productive as the designs would be better and a better result is certain.
With Sketchup Toolbar Launcher in Buttoncommander
You can Paint in Less of Time.
You Have Better Work Flows.
You can Reduce Distance Movements.(+- 50% Faster)
You are able to Speeding up all your Computing Movements. (+-50% Faster)
Working on Graphic Designs will be Easier.
Para-in-metrics Design Improvements.
You can Stay with your hand Always on Mouse Device.
You do not have to use your Keyboard Device.
No Need to Search true the MenuBars and find the right Tools or to find the right Keyboard Shortcuts Combinations.
It is Guaranteed The Quickest Way to Work in Sketchup Pro Software.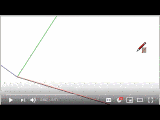 How does SketchUp Automation Tools Work?
This is the most innovative tool in the hands of the designer. It is simpler to use and you do not need to stress yourself to operate it. All you need is to input the proper command and everything will begin to work for you. When you add the prompt which is the only requirement it demands from you. If you want to generate more advance plans such as 2D you can use this. Once you provide the necessary information it would automatically translate it. It would become available visually. The most interesting part of the tool automates features. It can translate everything to you such as the drawing scenes, the shadows as well as the layers. This means that if you use this, the tool you can achieve a better real-life result because it makes for precision in drawings and decision making.
Anybody engaging in any form of drawing would be aiming for more accurate and realistic results, and there is no better way of achieving that than using this great and innovative tool. It is easier to decide because it puts its results in parametric. When it comes to accuracy, you can have to think of this tool.

What is the Difference Between SketchUp Pro and SketchUp Free/Make?
The products are great and they help you to improve your drawings. There are significant differences between the pro version and the free version. The difference indeed lies in their functionality and applicability. The pro version is the professional version and you can use it for more purposes. If you want to limit yourself to the free version, there are serious limitations in terms of functions. First is that you can only use it online. The other shortcoming with this free version is that it does not make for keyboard shortcuts. The major differences between them lie in their capabilities and their features. You can achieve a better and precise result with the pro version compared to the free one.


Besides, when it comes to the ability to export and import. There is a serious limitation for the free version users because it cannot edit designs. This is possible with the pro version of the product.

However, if you are a beginner, it is recommended that you begin with the free version, but as you progress, you can migrate to the Pro version and you are going to achieve better and more precise results..
What is the Difference between SketchUp Pro and SketchUp Free/Make?
There are slight differences between SketchUp Pro Software and SketchUp Automation Tools software. The differences in them lie in the application and sophistication. The Pro software is meant for the tasks that demand manual work. They are simpler and this means that they are not complex. It is simpler to use and it is meant for those with moderate expertise levels. The major point to note here is that it requires labor.


The SketchUp Automation tools software, on the other hand, is meant for the mode tedious works. Such works are more strenuous and it can take a longer time to be completed. This tool removes the complication and facilitates the completion process.
Dynamic Toolbars Vs Static Toolbars
These toolbars can be static or dynamic. The toolbars are needed because of what you do with them. When you click on these toolbars it allows you to perform your tasks. The tools are available in two types as discovered above. Dynamic tools are movable and it moves with the arrow where the mouse indicates. It does the designs for you and saves your precious time.

On the other hand, the static toolbar is not movable, it is fixed in a location. To draw with it you have to go through some challenges. This is available in the software and it is in the basic form.